About Indialogue
Indialogue is a biennial festival in Ghent and Leuven that focuses on dialogue and exchange with the Indian art world. With this multidisciplinary 4-day festival, organisers Maghenta and India House Leuven aim for a stimulating and innovative exchange between contemporary and (more) traditional performing arts. Besides programming high-quality work, it aims to be a creative hub for less dominant artistic expressions through new collaborations, artistic blends and unexpected encounters.
During the evening program, Indialogue focuses on music and dance. It also provides an additional in-depth programme with lectures, debates, workshops and film screenings. Maghenta and India House Leuven are organising this event together with different partners from the cultural, academic and corporate sectors.
About Maghenta
Maghenta is an interdisciplinary platform for Indian-inspired arts that grew out of the artistic work of Bollylicious, a dance collective that brings Indian dance to Belgian stages on a professional level. Meanwhile, Maghenta is a versatile organisation, focusing on 3 different sub-domains: creation, exchange and presentation. In doing so, it researches how numerous Western and Indian dance and music styles can innovate and enrich each other. Thus, it aims to further professionalise Indian-inspired performing arts with a focus on accessibility and inclusiveness. By organising meetings and exchanges between different partners and domains, Maghenta challenges others and itself to look at each other and the world with an open mind.
Laura Neyskens
Founder & Creative Director
Laura Neyskens put her first foot on stage at 11, touring extensively throughout Europe. She discovered traveling and performing to be her greatest passion and soon joined the contemporary dance company of Alain Platel (1998). There she met the young dancer Sidi Larbi Cherkaoui, which marked the beginning of a long collaboration. Next to dancing in several of his dance productions (2000-2019), she also featured in his company as a rehearsal director and choreographer. In addition, she frequently works with the Belgian director Chokri Ben Chikha as an assistant and choreographer of his company Action Zoo Humain (2017 – present). Under their talent developement track Inter:Action, she'll create her first dance theatre performance as a solo director/choreographer (2024). Meanwhile, for over 20 years, Laura has been developing an interest in Indian dance, which resulted in her co-founding the collective dance Bollylicious (2015). Putting together her contemporary dance and Indian dance background, she takes this project further by creating Maghenta.
Dr. Ayla Joncheere
Founder & Creative Director
Ayla Joncheere took her first Indian dance class at the age of 12. Due to her interest in Indian dance, she studied "Indian Languages and Cultures" at Ghent university. She obtained a Ph.D. in the same subject (2016). Her research project (2012 – 2016) was entitled: Kālbeliyās – Dancers, Gypsies or Snake Charmers: Staging of Authenticity and Dynamics of Identity. During her Ph.D., she specialized in dance anthropology and heritage studies. She is fluent in Hindi and still works as a post-doctoral researcher at Ghent University. In the meantime, she has emerged as an international expert in dance and music traditions from Rajasthan. She leads various research groups, conferences, and projects in and around Rajasthan, such as Kalbeliya World. In addition to her academic career, she has always remained active as a dancer and choreographer in Bollylicious, continuing to develop her organizational and business skills. This cocktail of research, arts, and management led to the founding of Maghenta, which she passionately leads with her colleague, Laura.
About India House Leuven
India House Leuven is the structural partner of Maghenta for the Indialogue Festival
Was created in 2013 on the initiative of Mr. Mohamed Ridouani, present Mayor of the City of Leuven, in order to create more focus on the homeland of the second largest community of Indians in Belgium. The Leuven Indian community flourishes thanks to the many Indian students at KU Leuven, who – after a PhD or PostDoc – often find a job in the many KU Leuven spin-offs.
India House Leuven is a collaborative platform of the City of Leuven, KU Leuven, VOKA Vlaams-Brabant and Leuven Mindgate. It aims to facilitate the contacts between the Leuven region and India.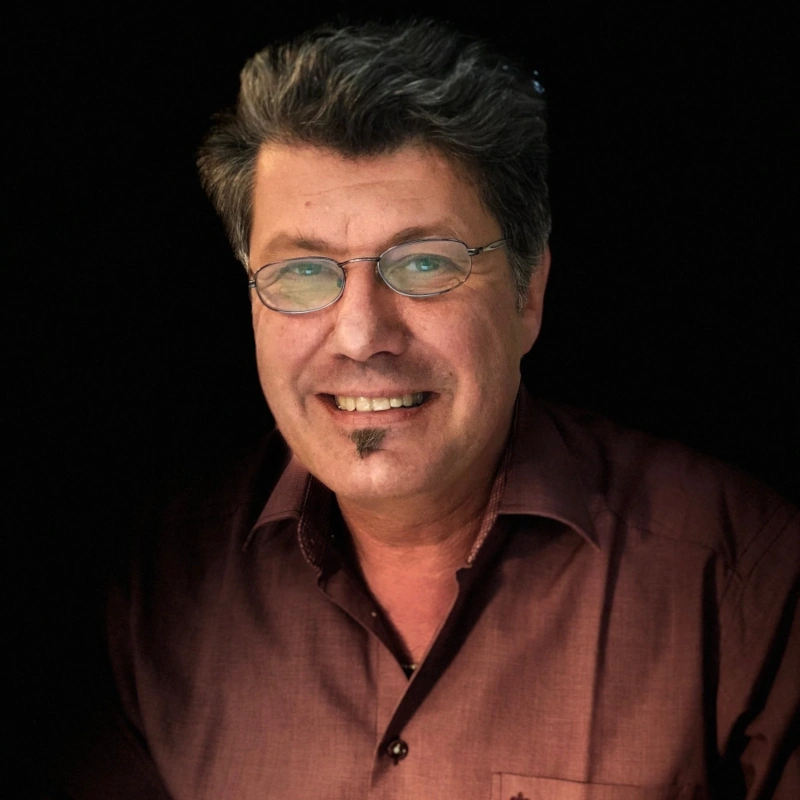 Geert Robberechts
COORDINATOR OF INDIA HOUSE LEUVEN
Trained as a musicologist (KU Leuven), Geert Robberechts has been involved in (heritage) projects in India since 2000, mostly with the Indian National Trust for Art and Cultural Heritage (INTACH) and the Indian Trust for Rural Heritage and Development (ITRHD). From its foundation in 2013, he has been the coordinator of India House Leuven.
With the support of