ZINDERSPIN / AIFOON
Audio installation
Installation / continuously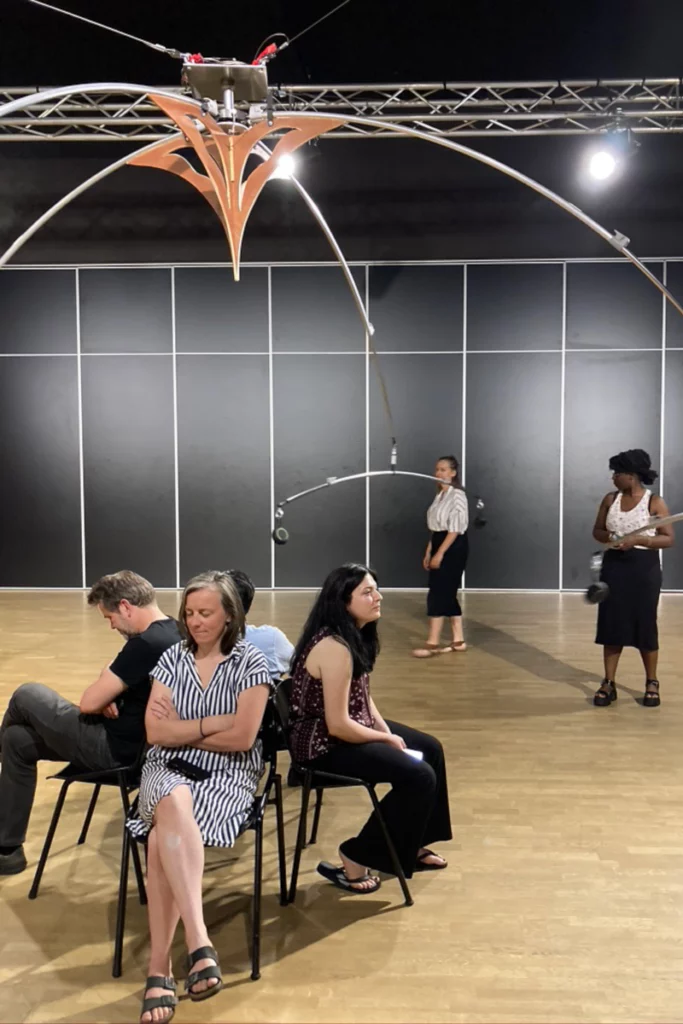 Date: 21 – 24 November 2023 Time / Duration: continuously City: Ghent Location: Minard Theme: Audio
In the context of the festival, arts organisations Aifoon and Maghenta organised "The City Rings," a project on sound exchange between an elementary school from Ghent and Jodhpur. Each month during the school year, the students were given an assignment to record sounds in their city, and send them to their new friends on the other side of the world. A creative and playful methodology that encourages curiosity and imagination about other cultures at an early age.
The results were incorporated into the "Zinderpin," an interactive installation where you can circle 8 speakers around your head. A compelling piece of listening art that stimulates your senses and takes you to distant and less distant places. Sit back, relax and experience the auditory richness in which we (could have) grown up.
Concept and sound editing: Stijn Dickel / aifoon
Production Zinderspin: Robrecht Ghesquière
Sound recordings: kinderen De Triangel Gent en SKSN Jodhpur
With the support of: de Vlaamse Overheid, Stad Gent, VLAIO, Nationale Loterij
The results of this project will be presented during the Opening Night and the Indialogue conference.